About section
Press releases and announcements

Th surveying season is already on! The free-carried order on 2020 satellite imagery is an optimal solution for those planning to use the Earth remote sensing data, but not having the final idea of financial resources yet.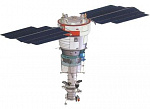 Resource-P 4 – a remote sensing satellite – is delayed in production. That's why the launch date was corrected. The satellite deployment is currently shifted from the originally scheduled November 2020 to 2021.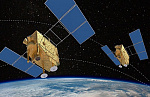 As it was announced by the press office of Roscosmos, the Russian outer space apparatus for Earth remote sensing Kanopus-V (a.k.a Canopus-B) №3, 4 launched on 1st February of 2018 had been successfully flight-tested.