Photogrammetry is the science that studies the shapes, sizes, and positions of objects from photographs with the aim of creating plans and maps.
Photogrammetric works involve the method or process of transforming images obtained through ground-based, aerial, and space imaging into a specified projection and obtaining geometric and semantic information, such as shape, size, distances, spatial position, etc., of objects photographed from their images on space imagery.
Why are photogrammetric works necessary?
Photogrammetry can solve tasks for two main areas of activity: creating maps, plans, and other cartographic products from photographs and solving applied problems in architecture, construction, medicine, forensics, geodesy, etc.
In the field of cartography, photogrammetric processing is used for the production of maps, plans, orthophotoplans, digital elevation models, and also for providing cadastral tasks with necessary spatial data. The scope of applied tasks for photogrammetry continues to expand, including 3D modeling.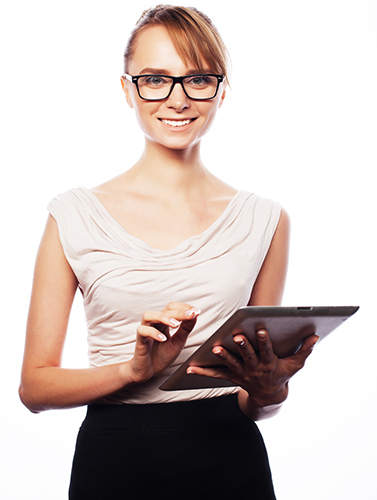 Goals and Objectives of Photogrammetry Services:
The goal of photogrammetry is to transform images obtained from ground-based, aerial, and space photography of the Earth's surface into a specified projection while eliminating distortions caused by the terrain relief, deviations of the photography axis from the vertical during aerial photography (tilt angle), atmospheric correction, and other distortions that occur during photography. This process is used to create products and solve the following tasks:
Compilation of topographic maps and plans;
Engineering-topographic plans for surveying purposes;
Design and construction of buildings and structures on specific sites or their parts;
Archaeological excavations and research;
Automation of spatial modeling of objects from space imagery;
In military applications: for topographic and special maps, photo documents, densification of control geodetic networks, determination of target and own forces coordinates, trajectory research, flight speed of projectiles and rockets, etc.;
Computer games (creation of three-dimensional models of game objects, realistic landscapes)
Advantages of Using Remote Sensing Data in Photogrammetric Measurements:
Remote sensing data from space of ultra-high and high resolution can be obtained more promptly as they may already be available in operator archives, and new photography does not require any approvals from competent authorities. The area covered by one space image significantly exceeds the area covered by imagery obtained from an aircraft or UAV.
Aerial remote sensing images acquired from the lens of aerial cameras onboard aircraft or UAVs have high visual informativeness and excellent measurement properties, but they require more time for photography, as there is a need for flight approval, movement of the aircraft (UAV with operators) to the photography area, and higher data cost per square kilometer.
Prices for services
The cost of execution is calculated on an individual basis, taking into account a specific of task.
After receiving the task description, we calculate the cost and send you a commercial offer.
Period of execution
Approval of the technical specification for photogrammetry: from 1 to 5 days*
Conclusion of photogrammetry contract: from 1 to 5 days
Receipt of images: from 3 days **
Then space image processing: from 3 days
TOTAL: from 3 days **

** working days
** from the date of receipt of 100% advance payment

Estimation of photogrammetry rendering time usually depends on the total area, number of processed materials and their type (mono-stereo) and is calculated individually for each customer.

How to place an order:
STEP #1: Submit an Application on the Website with the Following Information:

Location of the object of interest (name of the district, region, shapefile, etc.);
Requirements for the time of photography (period for which archive data can be used or the need for new photography);
Requirements for the quality of photography (mono-stereo, angles of aerial image tilt, resolution on the ground, cloud cover, sun angle, panchromatic or multispectral imaging, etc.).

STEP #2: Agreement on the Technical Specification and Photogrammetry Cost:

Photogrammetry services - the price is negotiated in each specific case;
Images are paid separately (from 8 to 200 USD per 1 km2 depending on the photography type (archive-new, mono-stereo, resolution).

STEP #3: Contract Signing and Commencement of Photogrammetry:

Completion within 5 working days from the date of receiving 100% advance payment for remote sensing data materials - payment is made only by bank transfer. The remaining payment is made after the completion of the process.
We cooperate with individuals, legal entities, individual entrepreneurs, government and municipal authorities, foreign customers, etc.
Consultation
Fill the form and we will contact you within 15 minutes
Stages of service provision
Stage № 0 (BEFORE the contract conclusion):
Determining the dates and parameters of the desired imaging (period and type);
Checking for the availability of archived images of the area of interest;
Verifying the selected archived photographs for compliance with the customer's requirements and specifications;
Sending a request to the operator (centers) for new spatial photography (if necessary).
RESULT: Is photogrammetry possible (YES/NO)?
Stage № 1 (BEFORE the photogrammetry contract conclusion):
Coordination with the customer of the information available in the archives of operators;
Coordination with the customer, if necessary, of the satellite from which the new photography will be taken, along with the timing and parameters;
Coordination with the customer (if necessary) of the accuracy requirements for ground control points and Digital Terrain Model (DTM) for orthorectification;
Coordination of requirements for the coordinate system and projection of the finished product;
Final determination of labor and material costs, agreement on delivery time and cost.
RESULT: Signed contract for photogrammetric services with the customer
Stage № 2 (execution of the photogrammetry contract):
Receiving 100% advance payment;
Ordering frames of satellite photography;
Incoming control of remote sensing data frames;
Stereoprocessing of frames (using specialized software) and obtaining Digital Terrain Model (DTM) or Digital Surface Model (DSM) (if necessary);
Orthorectification of frames and creation of seamless orthophotomosaic;
Color correction and cloud cover correction of the resulting orthophotomosaic;
Cutting the image into nomenclature sheets (if necessary);
Exporting information into various coordinate systems and projections.
RESULT:
Digital Terrain Model (Digital Surface Model) in accordance with the requirements of the Technical Task;
Seamless orthophotomosaic of the area of interest, in formats, projections, and coordinate systems as specified in the Technical Task.
The result of the provision of services
Creating an Intermediate or Final Product from Remote Sensing Data:
3D model based on stereoprocessing of materials;
Obtaining Digital Terrain Model (DTM) or Digital Surface Model (DSM);
Composing orthophotos or orthophotomosaics.
GEO INNОTER provides the Customer who requested photogrammetric services with the finished product according to the Technical Task on electronic media or through the Internet via FTP servers.
Requirements for Source Data for Photogrammetry:
Accurate coordinates of the area of interest, requirements for Remote Sensing data (resolution on the ground, type, maximum viewing angle, minimum solar angle, maximum allowable cloud cover, period).
Indicator Name
Scale
1:500
1:1000
1:2000
1:5000
1:10000
1:25000
1:50000

GCP accuracy:

- in the plane, m

- in height, m

0.14

0.10

0.28

0.10

0.56

0.10

1.40

0.21

2.80

0.21

7.00

0.52

14.00

1.04

Contour accuracy:

- in the plane, m;

- in height, m

0.35

0.18

0.70

0.18

1.40

0.18

3.50

0.35

7.00

0.35

17.50

0.88

35.00

3.76

Image resolution

on the ground Lм, m

0.02

0,05

0,10

0,25

0,50

1,25

2,50
If there is no possibility to provide the specified information, provide information for what purposes it is planned to use the materials of remote sensing of the earth surface for photogrammetry, and specialists of LLC "GEO "INNOTER" will analyze the requirements and offer the best option to solve the problem.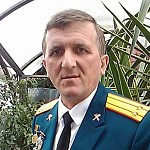 The material was checked by an expert
Zazulyak Evgeny Leonidovich
Engineer, 28 years of experience, Education - Moscow Topographic Polytechnic Technical School, St. Petersburg Higher Military Topographic Command School named after Army General A.I. Antonov, Military Engineering University named after V.V. Kuibyshev. Kuibyshev Military Engineering University.
Warranty
We guarantee 100% quality of services. Cooperating with GEO Innoter specialists, you exclude risks and losses!

The availability of qualified personnel with extensive experience and specialized software allows us to ensure timely and high-quality execution of photogrammetric works!