GEO INNOTER is ready to perform the work on creating a Digital Elevation Model (DEM) "turnkey", as well as select and deliver ready-made commercial Digital Elevation Models (DEM) for any area in the world.
A Digital Elevation Model (DEM) is a three-dimensional representation of the Earth's surface, presented as an array of points with defined elevation. The DEM contains information about the true elevation of the terrain, without considering vegetation, buildings, and other anthropogenic objects.
Digital Elevation Models (DEMs) are a type of three-dimensional mathematical models that contain information about the elevation levels of the Earth's surface.
In contrast to DEMs, Digital Surface Models (DSMs) describe all the irregularities of the Earth's surface, including vegetation and anthropogenic objects.
Why is it needed?
With the help of new Geographic Information System (GIS) technology, unlike traditional "paper" maps, it is possible to process the obtained digital data and create a spatially accurate three-dimensional model, also known as a digital elevation model.
A digital elevation model is necessary to obtain highly detailed information about the terrain on any given area, including the creation of digital topographic maps and plans of various scales, conducting surveying works, engineering surveys, geological studies, biological studies, geographical studies, and more.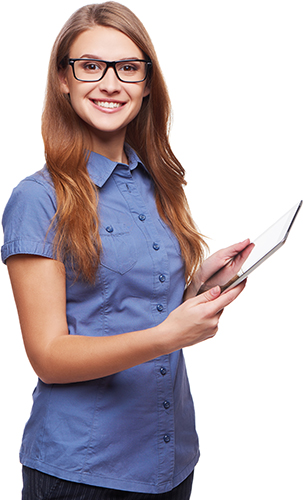 Purposes and Objectives of Digital Elevation Models:
To create a Digital Elevation Model (DEM), a multitude of elevation points, with known geodetic coordinates, are used. The digital model is created solely based on points classified as land relief points. Each elevation is determined using height interpolation rules, ensuring the creation of a detailed digital elevation model with varying elevation point distributions.
The purpose of a digital elevation model is to obtain information about the terrain with a specified accuracy and level of detail for a given area. It serves the following purposes:
Visualization of the terrain when creating and updating digital topographic maps and plans of various scales;
Compilation of thematic and specialized maps and plans for specific purposes;
Hydrodynamic modeling of land inundation;
Construction of three-dimensional geological models;
Radar (radiolocation) interferometry;
Creation of navigational maps with various levels of detail and address information;
Production of topographic plans for the design and construction of various objects, including underground and above-ground structures, and for other construction-related tasks;
Prediction of landscape processes;
Territorial planning;
Construction of roads, highways, and intersections;
Environmental tasks (including modeling of environmental situations);
Study and quantitative assessment of the current state of the natural environment;
Execution of land management and cadastral works;
Creation of digital terrain models for planning and development of telecommunication networks;
Determination of groundwater levels.
Advantages of Remote Sensing Data Usage
Currently, numerous satellites are launched to obtain high-resolution imagery, and technical and software tools have been developed, which GEO "Innoter" utilizes to create DEMs. Satellite data can be obtained more promptly as they may already be available in the operator's archive. Additionally, aerial imagery captured from aircraft or unmanned aerial vehicles (UAVs) is used. DEMs created from stereo photogrammetric processing of satellite and aerial imagery exhibit high accuracy and informativeness.
Prices for services
The cost of execution is calculated on an individual basis, taking into account a specific of task.
After receiving the task description, we calculate the cost and send you a commercial offer.
Period of execution
Technical task coordination: from 1 to 5 days*
Contract signing: from 1 to 5 days
Contract execution: from 5 days**
TOTAL DURATION: from 6 days*
* working days
** from the date of receiving 100% advance payment
The duration of the work depends on the total area, the amount of remote sensing data to be processed, their type, and is calculated individually for each customer.
How to place an order:
STEP 1: Submit an application on the website, providing:

Location of the object of interest (coordinates, district name, region, shapefile, etc.);
The task for which DEM is required and/or requirements for the vertical accuracy of DEM and spatial resolution of DEM (period for which archival data can be used or the need for new acquisition).

STEP 2: Technical task coordination and cost agreement:

DEM creation - the price is negotiated on a case-by-case basis;
Image acquisition is billed separately (from 8 to 200 USD per km2 depending on the acquisition type: archival or new, mono or stereo, resolution);
Delivered DEM has a minimum area of 25 km2.

STEP 3: Contract signing and commencement of work:

Execution time is from 5 working days from the date of receiving 100% advance payment for remote sensing data - only non-cash payment is accepted. The remaining payment is made after the completion of the work;
In case of ordering a ready-made DEM, a 100% advance payment is required.
We work with individuals, legal entities, individual entrepreneurs, government and municipal authorities, foreign customers, etc.
Consultation
Fill the form and we will contact you within 15 minutes
Stages of service provision
Stage 0 (Pre-contract stage):
Determining the purpose of creating the digital elevation model;
Familiarization with the area of interest (size and characteristics of the terrain);
Agreement on the accuracy requirements of the product;
Preliminary selection and verification of archival images that meet the requirements for creating the product;
Planning for new acquisition (if necessary);
Checking the availability of ready-made commercial DEMs in the databases of operators and partners;
RESULT: possibility (YES/NO) of providing the service
Stage 1 (Pre-contract stage):
If ready-made commercial DEMs are available, agreement on the timeline and cost of the order;
If there is a need to create a DEM:

Agreement with the customer on the available remote sensing data in the archives of operators;
Agreement with the customer on the types of remote sensing data (satellite imagery, aerial photos, UAV/drone imagery, airborne laser scanning) to be used for creating the product;
Agreement with the customer (if necessary) on the accuracy requirements, reference points, and other requirements;
Agreement on the coordinate system and projection requirements for the final product;
Final determination of labor and material costs, agreement on delivery timelines and costs
RESULT: signed contract
Stage 2 (Contract execution):
If ready-made commercial DEMs that meet the customer's goals and tasks are available in the databases of operators and partners, deliveries are carried out according to the standard order fulfillment mechanism.
If there is a need to create a DEM:
Collection and preliminary processing of source materials - depending on the required accuracy and purpose of the DEM, selection and acquisition of remote sensing data, reference points, and map materials are performed; primary processing of images is carried out, including image defect removal, radiometric, geometric, and atmospheric corrections.
Technical design of processing processes.
Photogrammetric processing of source data.
Creation of DEM with the required accuracy, format, and specifications as per customer requirements.
The result of the provision of services
As a result, the customer receives a digital elevation model of the specified type. The most common ways of digitally representing the terrain are:
Regular matrix (regular or grid model) of the Earth's surface elevations (represented on a regular grid of squares, rectangles, or triangles, with elevation values assigned to its nodes).
Irregular, also known as TIN (Triangulated Irregular Network) model, which includes a set of points with elevation values that have been triangulated, taking into account lines of continuity discontinuity.
Vector lines (contour lines or other isolines with equal or unequal intervals); grids (elevation matrix).
DEM can be provided in formats such as:
GeoTIFF, Arc/Info ASCII Grid (ASC), Band interlieved (BIL), XYZ, or as tiles in Sputnik KMZ format.
TIN model can be provided in formats such as: Wavefront OBJ, 3DS, VRML, COLLADA, Stanford PLY, STL models, Autodesk FBX, AutoCAD DXF, Google Earth KMZ, U3D Universal 3D, Adobe PDF.
Contour lines (isopleths) can be provided in formats such as: AutoCAD DXF, ArcGIS SHP, Google KML for irregular grids.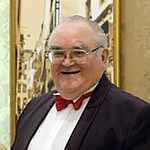 The material was checked by an expert
Lavrov Viktor Nikolaevich
Aerophotogeodesist, work experience 58 years, Education - Moscow Institute of Geodesy, Aerial Survey and Cartography (MIIGAiK)
Warranty
We guarantee 100% quality of workmanship.