Space monitoring of territory is the monitoring of changes on Earth using remote sensing methods (change detection). It is a system of regular observations from space, airborne and ground-based remote sensing, aimed at monitoring the condition of territories and objects, analyzing ongoing processes on the Earth's surface, and timely detecting changes through remote sensing techniques. Space monitoring involves regular acquisition of information about the state of the Earth's surface from space-based platforms.
Land Use and Land Cover (LULC) is a division in Earth observation practices that focuses on analyzing land use and industrial-economic infrastructure (land cover) objects.
Types of territory remote monitoring include:
Baseline monitoring (provides data on the state of the land at the start of monitoring)
Periodic monitoring (provides data on the state of the land for a specific period - month, quarter, year)
Operational monitoring (provides data on the current state of the land)
Purposes of Space Monitoring
Satellite imagery and space monitoring are increasingly being used in various industries, including government, regional, and municipal planning and management. Space monitoring enables the acquisition of data over extensive territories and inaccessible areas, which is practically unattainable through ground surveys.
Space monitoring allows for the timely detection of environmental changes, assessment of dynamics and quality of changes, and the study of interactions between technological systems at regional and object levels.
For local-level monitoring, the use of drone and UAV imagery is recommended.
In recent years, a combined monitoring approach using both satellite imagery and drone imagery has gained wide popularity.
To achieve sustainable development (ESG), it is essential to monitor the ongoing land use processes and changes in industrial-economic infrastructure over a specific period of time. For sustainable urban development and the prevention of haphazard city growth, urban development agencies need to create planning models that optimize the use of available land.
LULC maps play a crucial role in planning, management, and monitoring programs at the local, regional, and national levels. This information provides a better understanding of land use aspects and contributes to the formulation of policies and programs necessary for development planning.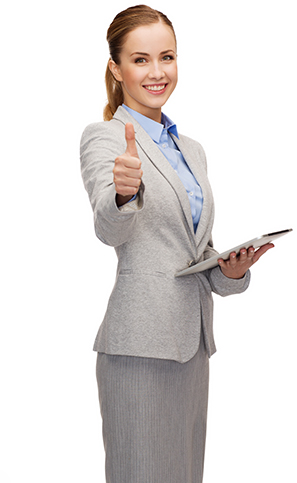 Objectives and Tasks of Aerospace Monitoring
Objective: To create a system for monitoring land changes in the area of interest using remote sensing methods (change detection) and improve decision-making based on situation assessment.
Tasks: Conduct Land Use and Land Cover (LULC) classification of the territory. The most commonly used approaches include:
Extracting LULC characteristics and habitat environment from multispectral satellite and aerial/UAV images.
Unsupervised classification (performed by software).
Supervised classification (human-guided).
Image segmentation.
Creating and updating topographic maps, plans, and other cartographic products for LULC analysis.
Situation assessment of the area for a specific time period, including the analysis of change dynamics.
Territorial changes monitoring over 2-7 years.
Agricultural research and vegetation phase determination.
Monitoring changes in water resources.
Industrial-environmental monitoring.
Administrative and territorial management, urban and land cadastre changes, infrastructure.
And more.
Advantages of Using Remote Sensing Data
Satellite imagery provides high- and very-high-resolution images over extensive territories, ensuring a high level of detail in the obtained data.
Continuous and repetitive acquisition of information on qualitative and quantitative characteristics of natural and anthropogenic objects and processes with precise geographic referencing through the processing of remote sensing data.
Operational monitoring using satellite imagery enables the remote acquisition of real-time information about the situation on the ground, addressing the "human factor" effectively.
Objective and up-to-date information about the territory of Russia and other countries without limitations.
High frequency of image acquisitions.
LULC mapping cannot be achieved without the assistance of other geospatial datasets. Geospatial data includes not only maps and locations of land use and vegetation cover (LULC), but also numerous data attributes such as socio-economic data from population censuses.
Advancements in the use and accessibility of multi-temporal satellite and aerial (UAV) data, local environmental data, or other thematic raster data contribute to their wider use in environmental modeling.
LULC remote sensing provides synoptic information and point-based indexing (using 12 main indices) of land conditions, particularly vegetation growth conditions (primarily crops), over large geographic areas, almost in real-time.
Importantly, remote sensing methods do not require prior information about vegetation or land use types. They are independent of the people living on the land being studied, making remote sensing a more reliable method compared to paper-based reports.
The data obtained from high- and very-high-resolution satellite imagery for change detection can be obtained more quickly as they may already be available in the archives of the satellite operator, eliminating the need for coordination with government agencies for new acquisitions.
Change detection materials obtained from aircraft or UAV platforms possess high visual informativeness and excellent measurement properties but require more time for image acquisition due to the need for flight permission coordination, aircraft (UAV with operators) deployment to the survey area, and higher (multiple) cost per 1 km2 of data. For change monitoring, multiple acquisitions throughout the year are necessary. Therefore, it is reasonable to execute this approach once a year to confirm the satellite imagery data.
Prices for services
The cost of execution is calculated on an individual basis, taking into account a specific of task.
After receiving the task description, we calculate the cost and send you a commercial offer.
Period of execution
Agreement on requirements for remote sensing materials: 1 to 5 days*
Contract signing: 1 to 5 days*
Ordering the imaging task (task assignment to the satellite operator): 5 days**
Receiving archival remote sensing materials: 3 days**
Thematic processing of remote sensing materials (if necessary): 15 days*
TOTAL TIME: 15 days
* working days
** from the date of receiving 100% advance payment
The timeline for aerospace imaging depends on the total area of the territory, imaging requirements, and the final product. It is calculated individually for each customer.
How to place an order:
STEP 1: Submit an application on the website with the following information:

Description of the task requiring the use of land change monitoring materials or objects obtained through satellite or aerial/drone imagery;
Location of the object of interest (coordinates, district or region name, shapefile, etc.);
Requirements for the frequency of imaging;
Requirements for the imaging period (period for which archival data can be used or the need for new imaging);
Requirements for imaging quality (viewing angles, ground resolution, cloud cover, sun angle, panchromatic, multispectral, hyperspectral, lidar imaging, etc.);
Deadline for the delivery of final materials.

STEP 2: Technical task and cost coordination:

Selection of the remote sensing source and imaging schedule;
Formats for delivering the results;
Technical requirements for remote sensing materials;
Additional requirements for output data (if necessary);
Final cost of the work and completion timeline.

STEP 3: Contract signing and commencement of work:

Completion within 5 working days from the date of receiving 100% advance payment - payment is accepted only through non-cash transactions.
We work with individuals, legal entities, individual entrepreneurs, government and municipal authorities, foreign clients, etc.
Consultation
Fill the form and we will contact you within 15 minutes
Stages of service provision
Stage 0 (Pre-contract stage):
Agreement on the task requiring the use of imaging materials.
Evaluation of the technical feasibility of solving the Client's task through remote sensing methods.
Determination of the monitoring area, parameters, and frequency of imaging.
Selection of the remote sensing source.
Determination of the timeline and types of work.
RESULT: Possibility (YES/NO) of providing the service
Stage 1 (Pre-contract stage):
Agreement with the client on the remote sensing data source.
Agreement with the client on additional requirements for monitoring results.
Agreement with the client on requirements for additional geospatial sources for LULC (Land User and Land Cover) mapping.
Agreement with the client on the format of data delivery.
Final determination of the labor and material costs, agreement on the timeline and cost of the work.
RESULT: Signed contract
Stage 2 (Contract execution):
Receipt of advance payment (100%) for the order and purchase of remote sensing data.
Execution of aerospace imaging, complying with the timing parameters and requirements for remote sensing materials.
Thematic processing of data (if necessary).
Delivery of materials to the client.
RESULT: Set of data obtained from the satellite imaging.
The result of the provision of services
Creation of the final product based on the imaging materials:
Archival images of various types: black and white, color, multispectral, synthesized over the monitoring period, according to the Client's requirements.
Materials from new imaging of various types.
Thematic LULC maps.
Results of LULC analysis in agreed-upon indices and formats.
GEO INNOTER provides the Client who requested the imaging materials with the final product according to the Technical Task on electronic media or via the Internet through FTP servers.
Requirements for Source Data
Accurate coordinates of the area of interest, precise requirements for remote sensing materials (spatial resolution, imaging type, maximum image tilt angle, minimum solar angle, imaging period), additional requirements for the final product (if necessary), output data formats.
If it is not possible to provide the specified information, provide information about the intended use of the remote sensing materials, and the specialists of GEO INNOTER will analyze the requirements and propose the optimal solution.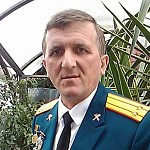 The material was checked by an expert
Zazulyak Evgeny Leonidovich
Engineer, 28 years of experience, Education - Moscow Topographic Polytechnic Technical School, St. Petersburg Higher Military Topographic Command School named after Army General A.I. Antonov, Military Engineering University named after V.V. Kuibyshev. Kuibyshev Military Engineering University.
Warranty
We guarantee 100% quality of services. Cooperating with GEO Innoter specialists, you exclude risks and losses!

The availability of qualified personnel able to work with specialized equipment, software and experience allows us to provide these guarantees!