Orthophotoplan (OPP)
is a photographic image of the terrain in an orthogonal projection, defined by a coordinate system and a desired scale. It is obtained by orthorectifying aerial or satellite images using control points, ground control points (GCPs), or rational polynomial coefficients (RPCs) to remove distortions caused by image acquisition conditions, camera equipment, image tilt angles, and terrain relief. The orthorectified images are then stitched together and cut into orthophotoplanes based on predefined or custom sheets. An orthophotoplan captures detailed information about the real-world features on the Earth's surface.
Figure. Satellite image from the WorldView-3 satellite with a spatial resolution of 0.4 m before orthotransformation (left), and the final orthophotomap (right).
Purpose of Orthophotomap
Orthophotomaps of an area are used as a spatial base for creating maps, topographic plans, and diagrams. They can also be used as standalone products for cartography, cadastral work, engineering surveys, and more.
Modern Earth observation satellites have a spatial resolution of up to 15 cm per pixel and provide wide coverage, allowing for quick retrieval of information over large areas. Unmanned aerial vehicles (UAVs) can also capture images with spatial resolutions of 2-5 cm per pixel.
In accordance with this, satellite and aerial images enable:
Creation of orthophotomaps at scales up to 1:5000 (using satellite imagery).
Creation of orthophotomaps at scales up to 1:500 (using UAVs).
Generation of high-precision Digital Elevation Models (DEMs) for orthorectification.
Detection of previously unnoticed features.
Real-time monitoring of changes in the state of objects on the ground.
Significant reduction in project timelines due to wide coverage and rapid data acquisition.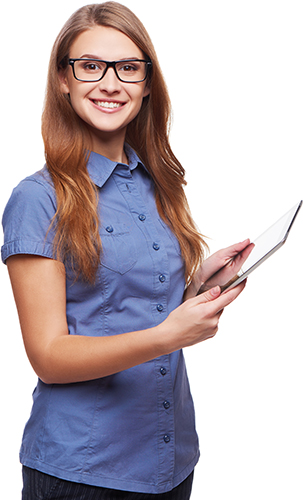 Goals and Objectives of Orthophotomap:
Creation and updating of digital maps, plans, and diagrams at various scales.
Execution of land management and cadastral work.
Formation of a unified digital cartographic base for real estate cadastre with the subsequent overlay of cadastral division vector layers.
Creation of up-to-date digital orthophotomaps as part of a unified electronic cartographic base (EECB).
Generation of engineering-topographic maps for engineering and geodetic surveys.
Establishment of the remote sensing base for state geological maps.
Advantages of Using Remote Sensing Data
Using archival and new high-resolution and very-high-resolution satellite images with precise orbital georeferencing allows for the production of orthophotomaps with high accuracy and detail without the need for ground surveying to obtain control points. Satellite data can be acquired more quickly as they may already be available in the operator's archive.
The use of aerial photographs and images from UAVs/drones for creating orthophotomaps requires conducting a new survey, which takes more time due to the need for special permissions and on-site visits. However, orthophotomaps generated from orthotransformed aerial photographs have high visual informativeness and excellent measurement properties.
Prices for services
The cost of execution is calculated on an individual basis, taking into account a specific of task.
After receiving the task description, we calculate the cost and send you a commercial offer.
Period of execution
The completion time is from 1 working day.
The timeframe for creating orthophotomaps depends on:
the area of the area of interest (service area);
the type of imagery (satellite imagery, aerial photography, UAV/drone imagery);
the number of images;
the spatial resolution of the images;
the complexity of the terrain;
the seasonality of the project;
the amount of advance payment;
whether the remote sensing data needs to be procured or if the materials are provided by the client;
and other factors.
How to place an order:
STEP #1: Submit an application on the website with the following information:

Location of the object of interest (coordinates, district name, region, shapefile, etc.);
Requirements for the imagery period (the period for which archival data can be used or the need for a new survey);
Determination of the required scale, accuracy, and purpose of using the orthophotomaps.

STEP #2: Agreement on the technical task and cost.

Photogrammetric work - the price is negotiated in each specific case;
The imagery is paid for separately.

STEP #3: Contract signing and commencement of work:

From 1 working day after receiving 100% advance payment for remote sensing materials - payment is made only by bank transfer. The remaining payment is made after the completion of the service.
We collaborate with individuals, legal entities, individual entrepreneurs, government and municipal authorities, foreign clients, etc.
Consultation
Fill the form and we will contact you within 15 minutes
Stages of service provision
Stage #0 (Before contract signing):
Determining the purpose of using orthophotomaps and the required accuracy;
Checking the availability of archival remote sensing materials and/or planning a new survey of the area of interest;
Verifying the selected archival images for compliance with the customer's requirements;
Submitting a request to the operator(s) for a new survey (if necessary).
RESULT: possibility (YES/NO) of providing the service
Stage #1 (Before contract signing):
Agreeing with the customer on the use of remote sensing data available in the operator's archives;
Agreeing with the customer, if necessary, on the satellite from which a new survey will be conducted, the timeframe, and parameters of the new survey;
Agreeing with the customer (if necessary) on the requirements for control points, digital elevation models for orthotransformation;
Agreeing on the coordinate system and projection requirements for the final product;
Final determination of labor and material costs, agreement on delivery times and costs.
RESULT: signed contract
Stage #2 (Contract execution):
1. Selection of source materials.
Depending on the required accuracy and purpose of the product, different data can be selected. The selection of materials strictly follows the customer's requirements. For example, when creating orthophotomaps at a scale of 1:10,000, a planimetric accuracy of no less than 10 meters is required, and materials with a resolution of at least 0.5 meters are needed to meet this accuracy.
2. Preliminary analysis of source materials.
After receiving remote sensing materials, they need to be checked for quality mutual registration of channels, absence of "dead" pixels and missing strips of imagery. The completeness of the materials for the area of interest is also checked.
3. Technical planning of processing procedures.
A technical project should indicate and justify the recommended processing methods. It should take into account the terrain and buildings, image quality, density and distribution of geodetic control points, and the availability of photogrammetric instruments and software.
For technical planning, a scheme for photogrammetric control point densification and a scheme for creating original maps (plans) are prepared. The choice of photogrammetric processing method is justified.
Depending on the volume and quality of planimetric and altimetric preparation, the technological scheme may include:
Photogrammetric densification of survey justification (for sparse field image preparation) and subsequent collection of digital information about the area from individual images or stereo pairs oriented based on photogrammetric densification data.
Processing individual images or stereo pairs directly based on field control points (for dense image block adjustment) or based on contour points identified on existing images from previous years or on larger-scale maps (plans).
Technical planning of photogrammetric densification includes the selection and marking of points for the photogrammetric control network, as well as the creation of a network diagram.
4. Preliminary image processing.
Preliminary image processing includes the removal of image defects (missing pixels, strips), radiometric, geometric, and atmospheric correction of the images.
5. Photogrammetric processing of the source data.
Photogrammetric processing includes:
Creation of preliminary mosaics;
Performing interior orientation of the images;
Performing relative orientation of the images;
Performing exterior orientation;
Creating digital elevation models (if stereo imagery is used);
Orthotransformation of the data;
Creating seamless mosaics;
Color balancing of the mosaic.
6. Exporting the generated materials.
The final product can be exported in different formats depending on the customer's software requirements. Additionally, based on the customer's requirements, the final orthophotomap can be divided according to grids, image weight, kilometer marks, etc.
7. Quality control of the work.
In conclusion, a final analytical report is drawn up, which reflects statistical, analytical and technical information on the work performed, and the progress of work execution

Figure 1: Sample orthophoto plan M 1:10,000 for oil and gas sector facilities

The result of the provision of services
Ready orthophotoplan or orthomosaic of the specified type and in the specified format.
Requirements for Source Data
In accordance with regulatory documents for the creation of orthophotoplans, the following requirements are imposed on the accuracy and detail of the source images, plan-altitude basis, and digital terrain model.
Name of Requirements
Requirement Values for Scales
1:500
1:1000
1:2000
1:5000
1:10000
1:25000
1:50000

GCP Accuracy:

- Planar, m

- Vertical, m

0.14

0.10

0.28

0.10

0.56

0.10

1.40

0.21

2.80

0.21

7.00

0.52

14.00

1.04

Digital Terrain Model Accuracy, Vertical, m

0.10

0.10

0.10

0.20

0.20

1.00

2.00

Contours Accuracy:

- Planar, m;

- Vertical, m

0.35

0.18

0.70

0.18

1.40

0.18

3.50

0.35

7.00

0.35

17.50

0.88

35.00

3.76

Allowable Resolution

on the Ground Lm, (spatial resolution of the images), m

0,02

0,05

0,10

0,25

0,50

1,25

2,50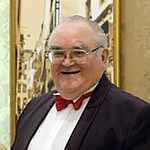 The material was checked by an expert
Lavrov Viktor Nikolaevich
Aerophotogeodesist, work experience 58 years, Education - Moscow Institute of Geodesy, Aerial Survey and Cartography (MIIGAiK)
Warranty
We guarantee 100% quality of services in accordance with GOST R 58854-2020. Cooperating with GEO Innoter specialists, you exclude risks and losses! The availability of experienced qualified personnel, specialized software allows us to ensure timely and high-quality performance of works!