3D modeling of a city is the process of creating virtual or realistic three–dimensional models that allow you to represent the size, shape, appearance and other detailed characteristics of an object or territory with maximum geometric accuracy by remote sensing methods: space, air or ground (surface, underwater), allows you to represent the observed object or territory from all angles.
3D modeling is applied in various fields, including:
Cartography purposes;
Landscape design. Understanding the terrain's shape is essential for planning water accumulation areas and determining suitable locations for planting;
Building and construction design, BIM construction;
Construction of roads, highways, interchanges, and railways. The research involves not only studying the terrain but also assessing potential settlement levels and determining groundwater that may affect construction;
Environmental protection measures;
Scientific research: many researchers across various disciplines use 3D models for their studies;
Everyday use in mobile phones, navigators, etc;
Military and maritime applications;
Informational support for project decisions;
Creating models of objects based on design documentation and terrain models using remote sensing data;
Optimizing the placement of designed objects considering the environment and infrastructure;
Visualizing changes in landscapes;
Disaster modeling and personnel training for emergencies, and more.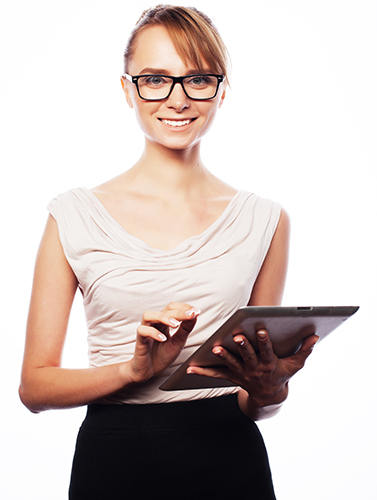 Goals and Objectives of 3D Modeling Services:
The tasks are determined by the capabilities of the software, which allows solving the main directions of high-detail imaging and measurements:
Creating a 3D topographic base for design and survey works;
Geometric 3D measurements of engineering structures;
Updating 3D maps of the terrain;
Building mathematical models using the intensity of laser pulse reflections;
High-precision decoding of terrain objects;
3D models for thematic mapping, especially for complex construction projects (bridges, interchanges, ports, train stations, airports, quarries, etc.), BIM, CAD-CAM, and other modern construction technologies.
Thus, 3D modeling is commonly used in urban planning, industrial and infrastructure construction, forestry, emergency situations, geology, development of coastal marine and river areas, and more.
Advantages of Using Remote Sensing Data
Conduct detailed studies from a distance;
Perform visual assessments of the spatial arrangement of objects considering terrain features and their heights;
Analyze the spatial arrangement of various industrial infrastructure structures;
Obtain and evaluate the true relief of the terrain;
Select objects on the model to obtain semantic information, edit the appearance and characteristics (semantics) of objects, perform measurement and calculation operations, determine coordinates, and conduct detailed terrain evaluations in office conditions.
A three-dimensional model allows relatively accurate determination of building and other structure heights. The absolute accuracy of the model based on satellite images is +/- 3 meters, while for UAV imagery, it is 1-5 cm.
Rostov Veliky, Kremlin fragment using a combination of video and digital photos, visible and IR images from UAV.
Prices for services
The cost of execution is calculated on an individual basis, taking into account a specific of task.
After receiving the task description, we calculate the cost and send you a commercial offer.
Period of execution
The deadline is from 15 (fifteen) working days and is calculated individually for each Customer.

The deadlines depend on the complexity category of creating a remote sensing model, the number of processed remote sensing source data and is calculated individually for each Customer.

How to place an order:
Step 1: Submit an Application on the Website with the Following Information:

Description of the task that requires the creation of a 3D model based on aerospace or laser survey materials;
Location of the object of interest (coordinates, name of the city, region, shapefile, etc.);
Requirements for the timeframe (period for which archival data can be used or the need for new surveying);
Quality requirements (stereosurvey parameters, convergence angles, resolution, cloud cover, sun angle, panchromatic or multispectral survey, ALS parameters, point cloud density, etc.).
Step 2: Agreement on Technical Specification and Cost:

The cost is discussed on a case-by-case basis;
Remote Sensing Data (RSD) materials are paid separately (from $0.1 to $200 per 1 km2, depending on the type of data).
Step 3: Contract Signing and Commencement of Work:

Timeframe: 15 working days from the date of receiving 100% advance payment for RSD materials - payment is only accepted via bank transfer. The remaining payment is made after completion.
We collaborate with individuals, legal entities, individual entrepreneurs, government and municipal authorities, foreign customers, etc.
You can also submit your application via e-mail: innoter@innoter.com, or contact us by phone: +7 495 245-04-24, or use the online chat on the website.
Consultation
Fill the form and we will contact you within 15 minutes
Stages of service provision
Stage 0 (PRE-Contract) - Express Assessment:
Agreement on the task that requires creating a 3D model.
Evaluation of the technical feasibility of solving the Customer's task using remote sensing methods. Assessment of the Customer's equipment performance and resources for 3D modeling.
Determination of dates and parameters for the desired aerial, spaceborne, or laser survey (period, type, etc.).
Checking for the availability of archival materials for the area of interest.
Verification of selected archival stereo images to meet the Customer's requirements.
Requesting operators for new or speculative surveying (if necessary).
RESULT: Possibility (YES/NO) of providing the service.
Stage 1 (PRE-Contract)
Ordering aerial or satellite imagery from scratch.
Agreement with the Customer on the format of 3D data.
Agreement with the Customer, if necessary, on the type of aerial or UAV apparatus for new surveying, as well as its timeframe and parameters.
Final determination of labor and material costs, agreement on delivery deadlines and cost.
RESULT: Signed contract.
Stage 2 (Contract Execution):
Receiving 100% advance payment for Remote Sensing Data (RSD) materials.
Conducting the survey (spaceborne, aerial, or UAV).
Deciphering.
3D modeling.
Integration of 3D data into GIS.
If it's construction monitoring:
Topographic plans and GIS layers.
High-precision digital elevation models and digital terrain models.
3D models of objects (CAD, 3D MAX, DGN), including textured models.
Dimension sheets and specifications of various objects.
Profiles, cross-sections, and sections of objects.
Virtual 3D models of the terrain and video flyovers. Multimedia.
RESULT:
The results of the performed work are delivered to the Customer in electronic format, in the formats agreed upon in the Technical Specification.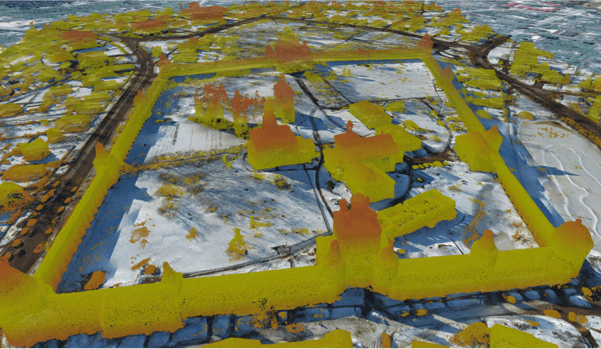 Figure: CMM of the "Borisoglebsky Monastery Ensemble." Russia.
The result of the provision of services
Creation of the final product based on Remote Sensing Data (RSD), according to the Customer's Technical Specification:
3D models integrated into topographic plans at scales of 1:2,000 - 1:10,000;
Results of object monitoring with detected changes in 3D.
3D topographic plans integrated into GIS layers.
High-precision digital elevation models and digital terrain models. Generation of DEM/DTM based on stereo images obtained from spaceborne, aerial, or UAV platforms. Digital Height Matrix (DHM).
Multimedia video of the terrain with a flyover of the 3D model.
Orthophotoplans complementing the spaceborne stereo data with laser scanning for increased accuracy, as per the Customer's Technical Specification;
Perspective aerial photographs (only for airborne laser scanning) as per the Customer's Technical Specification.
New spaceborne stereo imagery or aerial frame scanning (UAV). Point cloud data. Convenient image formats for the Customer.
Information about objects and territories obtained through spaceborne or laser scanning.
GEO INNOTER delivers the finished products to the Customer who requested the satellite imagery, according to the Technical Specification, on electronic media or via the Internet using FTP servers.
Requirements for Source Data
Accurate coordinates of the area of interest, requirements for spaceborne or laser survey materials (ground resolution, type, maximum off-nadir angle, minimum solar angle, maximum allowable cloud cover percentage, survey period, point cloud density).
If it is not possible to provide the specified information, please provide details about the intended use of the 3D model, and specialists from GEO INNOTER will analyze the requirements and propose an optimal solution.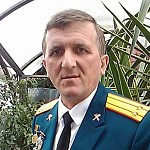 The material was checked by an expert
Zazulyak Evgeny Leonidovich
Engineer, 28 years of experience, Education - Moscow Topographic Polytechnic Technical School, St. Petersburg Higher Military Topographic Command School named after Army General A.I. Antonov, Military Engineering University named after V.V. Kuibyshev. Kuibyshev Military Engineering University.
Warranty
We guarantee 100% quality of service. By collaborating with GEO INNOTER specialists, you eliminate risks and losses!
The presence of qualified staff with extensive experience in working with specialized software allows us to guarantee timely and high-quality execution of projects!
Advantages of Collaborating with GEO INNOTER
Years of experience in the field;
Direct distributor agreements with spaceborne imaging operators;
Experience in executing projects of any complexity, both based on aerial photography and spaceborne imagery;
Availability of modern software for processing remote sensing data;
Robust server capacities for processing remote sensing data;
A team of highly skilled professionals in the fields of cartography and photogrammetry;