Aerial photography is a method of capturing photographs of the Earth's surface from a certain height using an aerial camera (e.g., unmanned aerial vehicle) mounted on an aircraft, with the aim of obtaining, studying, and presenting objective spatial data of the captured areas.
Aerial surveying is the process of obtaining photographs (aerial images) of the Earth's surface from a specific altitude. The survey is conducted using a camera installed on a manned or unmanned aerial vehicle (UAV).
Topographic aerial surveying is the process of obtaining aerial images of the Earth's surface and using them to create topographic maps. These maps depict the physical features of the terrain, including elevation, the location of natural and man-made objects, and the distribution of vegetation. Topographic aerial surveying is typically conducted using specialized cameras mounted on aircraft or unmanned aerial vehicles. The captured images are then processed to create accurate and detailed topographic maps, which can be used for various purposes, including urban planning, infrastructure development, and natural resource management.
What is aerial photography (aerial surveying) used for?
Aerial photography allows for obtaining images of the terrain with high spatial resolution and a full spectrum of necessary information in a compressed timeframe and at reasonable costs.
Additional services offered in conjunction with aerial photography
In addition to aerial photography, we also offer the following services:
Selection and ordering of aerospace materials
Orthorectification and creation of digital orthophotoplans
Forensic expertise
Creation of cartographic materials
Aerospace monitoring
Creation of digital maps and topographic plans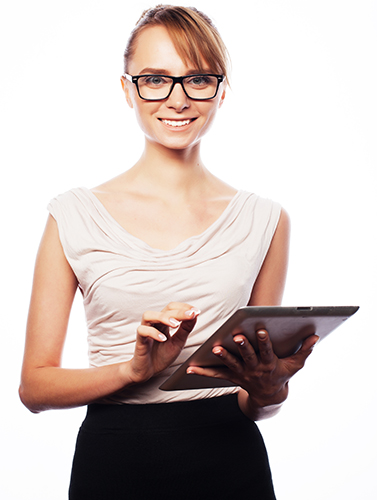 Purposes and Objectives of Aerial Photography
The main objective of aerial photography is to obtain high-quality images of the terrain, both in panchromatic and multispectral modes (R, G, B, NIR, SWIR), to effectively solve a wide range of tasks, including:
Geodesy and cartography - creating and updating digital topographic and special maps and plans;
Cadastral services - obtaining detailed plans of land plots (cartographic base of real estate cadastre);
Surveying investigations to obtain accurate information about sampling, the location of valuable mineral deposits, and the placement of large underground facilities;
Environmental conservation - tracking population development and movement, monitoring the quality of vegetation growth, controlling fires, and assessing the ecological condition of natural objects;
Agriculture - monitoring crop development and storage of root crops;
Military - surveying training grounds and identifying locations.
The capabilities and demand for aerial photography are not limited to this list. The materials can be used for monitoring various types of objects, including transportation infrastructure, creating 3D models of terrain and relief, archaeological purposes, and more.
Advantages of Using Aerial Photography
Aerial photography allows for obtaining images with high spatial resolution (up to 1 cm/pixel) and provides a higher level of detail in the resulting orthophotoplans and models. It achieves a root mean square error (RMSE) of point coordinate determination of less than 10 cm and can be performed below cloud cover. Aerial photography is suitable for creating large-scale plans (1:500 - 1:5000), highly accurate CMM (Coordinate Measuring Machine) and CMR (Coordinate Measuring Robot) on small territories (up to 50 km2).
Aerial Photography Parameters

Scale of Aerial Photography

1:5000

1:2000

1:1000

1:500

Spatial Resolution

25 cm/pixel

10 cm/pixel

5 cm/pixel

2.5 cm/pixel

Plan Accuracy, m

2 m

0.8 m

0.4 m

0.2 m

Height Accuracy, m

0.33-0.66 m

0.16-0.33 m

0.16 m

0.16 m

Relief Cross-Section, m

1 or 2 m

0.5 or 1 m

0.5 m

0.5 m
Prices for services
The cost of execution is calculated on an individual basis, taking into account a specific of task.
After receiving the task description, we calculate the cost and send you a commercial offer.
Period of execution
Aerial photography execution takes approximately 30 working days and is calculated individually for each project.
Delivery of archival aerial images takes around 10 working days (depending on the area).
The execution of aerial photography depends on the total area of the territory, its remoteness, the time required to obtain flight permits, and the time for a control review. It also depends on the requirements for the photography parameters and the final product. The timelines and costs are determined individually for each project.
How to place an order:
STEP 1: Submit a request for aerial photography on the website, providing the following information:
Location of the area of interest (coordinates, district or region name, shapefile, etc.)
Period of photography
Photography quality requirements (resolution on the ground, positional accuracy of objects, need for laser scanning, type of photography, solar angle)
Deadline for delivering the final materials
STEP 2: Technical task approval and cost estimation:
The type of aerial apparatus and camera to be used
Data presentation formats for aerial photography
Technical requirements for aerial photography materials
Additional requirements for the output data (if applicable)
Final price and timeline
STEP 3: Contract signing and commencement of work:
The timeframe is approximately 30 days from the date of receiving a 50% advance payment. Only non-cash payment is accepted. The remaining payment is made after delivering the materials and signing the acceptance certificates.
We work with individuals, legal entities, individual entrepreneurs, government and municipal authorities, foreign clients, and others.
You can also submit your request via email: innoter@innoter.com, or contact us by phone: +7 495 245-0424, or through the online chat on the website.
Consultation
Fill the form and we will contact you within 15 minutes
Stages of service provision
Stage 0 (Pre-contract)
Determination of the aerial photography area, parameters, and date
Selection of the aerial apparatus
Identification of the work schedule
RESULT: Feasibility (YES/NO) of providing the service
Stage 1 (Pre-contract)
Agreement on the aerial photography parameters
Agreement on additional requirements for the results of aerial photography
Agreement on the format of the data to be delivered
Final determination of the workload, material costs, agreement on the timeline and cost of the work
RESULT: Signed contract between the parties
Stage 2 (Contract execution)
Receipt of advance payment (50%)
Obtaining permits for aerial photography from the competent authorities
Fieldwork (site visit)
- Creation of routes and selection of starting points
- Execution of a plan-altitude justification with the establishment and marking of control points
- Conducting aerial photography with compliance to the necessary permissions, image overlap, and flight altitude
- Post-processing of the acquired aerial photography materials
- Verification of the aerial photography materials at the military district headquarters
- Creation of orthophotoplans, digital elevation models (DEM), digital surface models (DSM) (if specified in the technical requirements), creation of 3D models, creation of base layers for spatial data infrastructure.
RESULT: A set of data obtained from field and office work, depending on the buyer's requirements (images, orthophotoplans, point clouds, DSM, DEM)
The result of the provision of services
Results of Aerial Photography Services
GEO INNOTER provides the buyer with the results of aerial photography in the form of tiles or individual files in any convenient format. In addition to the classic options such as JPEG, PNG, and TIFF, we can also provide data in GeoTIFF format (which includes various types of geotags) and Google Earth KML/KMZ format (allowing the data to be opened in Google Maps, Google Earth, and ArcMap). Depending on the requirements of the technical specifications, orthophotoplans, point clouds, DSM, and DEM can be provided.
Requirements for Source Data
Accurate coordinates of the area of interest, specific requirements for aerial photography (ground resolution, type of imagery, longitudinal and latitudinal overlap, minimum sun angle, time period for photography), requirements for point cloud density (if needed), output data formats.
Additional Services
Selection and ordering of aerospace materials
Orthorectification and creation of digital orthophotoplans
Forensic expertise
Creation of cartographic materials
Aerospace monitoring
Creation of digital maps and topographic plans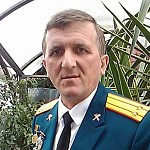 The material was checked by an expert
Zazulyak Evgeny Leonidovich
Engineer, 28 years of experience, Education - Moscow Topographic Polytechnic Technical School, St. Petersburg Higher Military Topographic Command School named after Army General A.I. Antonov, Military Engineering University named after V.V. Kuibyshev. Kuibyshev Military Engineering University.
Warranty
We guarantee 100% quality of services. Cooperating with GEO Innoter specialists, you exclude risks and losses!

The availability of qualified personnel with extensive experience in working with specialized software allows us to ensure timely and quality work! Our team works not only throughout Russia, but also in CIS countries.