Identification of local sources of pollution is the determination of the presence of new, usually uncharacteristic physical, chemical or biological agents introduced into the environment or arising in it.

In other words, it is the process of detecting pollutants in the environment, their concentration, as well as identifying the nature of their origin.

According to the type of pollution is subdivided into anthropogenic and natural, and according to the scale there are local, regional and global pollution.

Why is it needed?
According to statistics, in 2015, 9 million people worldwide died as a result of pollution (source: Wikipedia). It becomes evident that the environmental condition of the planet is strictly monitored by global governments implementing new environmental programs (e.g., Decree of the President of the Russian Federation dated 19.04.2017 No. 176 "On the Strategy of Environmental Security of the Russian Federation for the Period up to 2025").
Organizations that violate environmental preservation face significant fines and other types of restrictions, including the possibility of their activities being prohibited.
Hence, the timely detection of harmful leaks is an essential measure, allowing not only the preservation of the environment but also safeguarding the budget of a particular enterprise. After all, it is technically easier and cheaper to eliminate hazardous substance leaks before the scale of the disaster becomes catastrophic.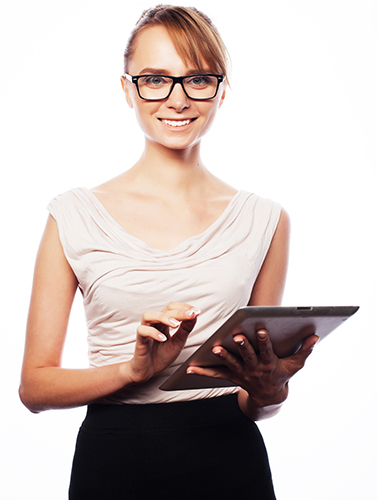 Objectives:
Evaluating the environmental situation in the region;
Identifying violations of subsoil use regulations;
Identifying emergency enterprises or special facilities;
Preventing and eliminating oil spills.
Tasks:
Detecting the presence of emissions of harmful substances into water bodies, as well as identifying objects potentially responsible for these emissions;
Identifying oil spills on both land and water surfaces;
Identifying unauthorized solid waste disposal sites and analyzing their historical state; in some cases, it is possible to determine the predominant type of stored material (plastic, metal, etc.);
Determining the extent of gas emissions into the atmosphere;
Identifying areas of forest stands in unsatisfactory conditions, allowing for emergency measures to save the forest.
Advantages of using remote sensing data:
Remote assessment of territory without the need for physical presence;
Possibility to study any territory, regardless of its configuration and geographical location;
Availability of archive materials worldwide since 1999;
Obtaining information about a large or linearly extensive study area in a short time, and with a suitable archived satellite image, the entire area can be captured in one image, significantly simplifying further processing;
Conducting surveys in various spectral channels, expanding the possibilities for subsequent analysis of the territory's condition;
Satellite images are significantly cheaper than UAV flights, especially for studying geographically remote areas;
Using UAVs or aircraft is essential for researching areas with prolonged and high cloudiness over the area of interest.
Prices for services
The cost of execution is calculated on an individual basis, taking into account a specific of task.
After receiving the task description, we calculate the cost and send you a commercial offer.
Period of execution
Coordination of terms of reference: from 1 to 5 days* Signing a contract and receiving an advance: from 1 to 5 days* Execution of the contract: from 8 days**
Total term: from 10 days*

* working days
** from the date of receipt of 100% advance payment
How to place an order:
STEP №1: Leave an application on the website with the following information:

Location of the object of interest (coordinates, district name, region, shapefile, etc.);
Requirements for the imaging period (period for which archival data can be used or new imaging is required);
Determination of the required scale and accuracy;
Presumed or existing type of pollution;
Required final product format.

STEP №2: Coordination of technical task and cost:

Satellite images are paid for separately;
The cost and list of services for detecting local sources of pollution are developed based on the requirements for the final result.

STEP №3: Contract signing and commencement of work

Payment is only accepted through bank transfer. We begin executing the Contract immediately after receiving the advance payment.
We work with individuals, legal entities, individual entrepreneurs, government and municipal authorities, foreign customers, etc.
Consultation
Fill the form and we will contact you within 15 minutes
Stages of service provision
Stage № 0 (Before Contract Signing):
Determination of the research area boundaries;
Definition of the research objective and type of presumed pollution;
Specification of data accuracy requirements.
RESULT: possibility (YES/NO) of providing the service.
Stage № 1 (Before Contract Signing):
Agreement with the customer on the type of space materials to be used;
Agreement with the customer on control points, ground control data for orthorectification of space images (if required);
Agreement on coordinate system, projection of the final product, output data format with the customer;
Agreement with the customer on technical report requirements (if required);
Final determination of labor and material costs, agreement on delivery schedules and costs.
RESULT: signed contract.
Stage № 2 (Contract Execution):
Receiving 100% advance payment;
Ordering remote sensing data materials;
Incoming quality control of remote sensing data materials;
Performing necessary processing of remote sensing data materials, orthorectification of images, and creating seamless orthomosaics (if required);
Performing color correction and cloud cover correction of the resulting orthomosaic (if required);
Interpretation of necessary objects, identification of pollution and potential sources, creation of vector GIS layers according to the universally accepted classifier and the classifier provided by the customer;
Adding necessary semantic information;
Exporting data into different coordinate systems and projections;
Analysis of the obtained information, compilation of a consolidated technical report (if required).
RESULT:
Raster base in the form of orthorectified satellite images, vector GIS layers, and a technical report (if required) in accordance with the customer's requirements.
The result of the provision of services
Ready-to-load raster base (satellite images) for various GIS systems, as well as vector layers and a comprehensive analytical report (if required).
Requirements for source data:
Accurate location of the area of interest (coordinates, district name, region, shapefile, etc.);
Requirements for the period of obtaining satellite images (or the period of conducting a new survey);
Requirements for result accuracy;
Requirements for the content of the technical report;
Other relevant information available.
If it is not possible to provide the specified information, please provide details about the intended use of the remote sensing data. The specialists of "GEO INNOTER LLC" will analyze the requirements and propose the optimal solution to address the problem.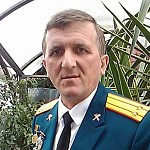 The material was checked by an expert
Zazulyak Evgeny Leonidovich
Engineer, 28 years of experience, Education - Moscow Topographic Polytechnic Technical School, St. Petersburg Higher Military Topographic Command School named after Army General A.I. Antonov, Military Engineering University named after V.V. Kuibyshev. Kuibyshev Military Engineering University.
FAQ
Yes. This requires spectral analysis of space images using the SWIR infrared channel. At the moment satellites capable of SWIR data acquisition have been put into orbit and are successfully operating.
Yes. The accuracy of this metric will be influenced by the spatial resolution of the image used, as well as the degree and accuracy of its processing. It should also be taken into account that any oil slick on the surface of a water body changes its shape rather quickly due to the natural process - constant movement of water mass.
Warranty
It is optimal to indicate the profile RF and international documents regulating the subject area under consideration.

We guarantee 100% quality of services. Cooperating with GEO Innoter specialists, you eliminate risks and losses!

The presence of qualified personnel with extensive experience in working with specialized software makes it possible to ensure timely and high-quality performance of work!