Digital Agricultural Land Maps - a vector representation of the boundaries of lands used in agriculture: arable land, pastures, hayfields, orchards, etc. Depending on the objectives and available input parameters, the final data may include the following attribute information: field area, crop type, phosphorus and potassium content, and other agrochemical indicators.

The availability of digital agricultural land maps allows for the implementation of precision farming technologies and simplifies the procedure of environmental certification. It also helps to identify discrepancies between arable land and the cadastral register.
Digitalization of Agriculture - a promising direction that aligns with the goals of sustainable development and the increasing demand for product quality.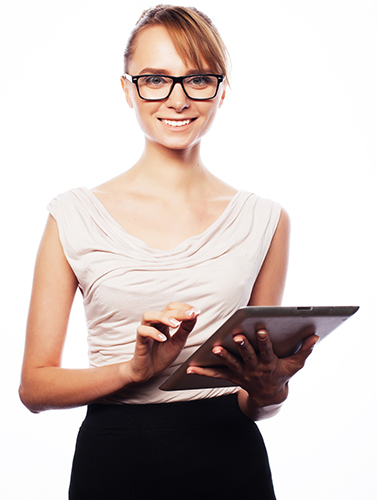 Purposes and Objectives of Digital Agricultural Land Maps:
The purpose of creating digital agricultural land maps is to aggregate diverse information about fields in one file, which includes spatial referencing and information about field boundaries. The high-precision foundation obtained from the analysis of aerospace imagery allows for proper route planning of agricultural machinery and working with programs using GLONASS technologies.
The objectives that can be achieved using electronic agricultural land maps include:
Implementation of precision farming or No-Till technologies;
Creation of soil fertility passports;
Environmental monitoring;
Creation of cartograms of soil properties;
Yield analysis and creation of thematic maps;
Execution of land management and cadastral work;
Territorial planning;
Construction of roads, highways, and intersections;
Advantages of Using Remote Sensing Data:
Remote sensing data is the only source of continuous and multi-temporal information available for almost all regions of the world. The presence of multispectral information allows for the analysis of the territory in various channel combinations, which can correlate well with the essential properties of agro-landscapes. For example, analyzing the territory using the NDVI index in certain cases allows for assessing the nitrogen content available to plants. The high spatial resolution of the images ensures accuracy in modeling and digitizing land boundaries.
Prices for services
The cost of execution is calculated on an individual basis, taking into account a specific of task.
After receiving the task description, we calculate the cost and send you a commercial offer.
Period of execution
Technical task approval: from 1 to 5 days*
Contract signing: from 1 to 5 days*
Work execution: from 5 days**
TOTAL TIME: from 6 days*
* business days
** from the date of receiving 100% advance payment
How to place an order:
STEP #1: Submit an application on the website with the following information:

Location of the object of interest (coordinates, district name, region, SHP file, etc.);
Comment on whether an expanded attribute table is required (by default, only the area will be added to the table). If needed, specify which data can be provided for its compilation (field description points, field yield, data from agrochemical center, etc.).

STEP #2: Technical task and cost approval:

Creating a vector layer - the price is negotiated in each specific case;
Images are paid separately (from 0.01 to 200 USD per 1 km2 depending on the type of imaging: free-commercial, archive-new, mono-stereo, resolution).

STEP #3: Signing the contract and starting the work

From 5 business days from the date of receiving 100% advance payment for satellite imagery - payment is only via non-cash settlement. The rest of the payment is made after the completion of the work.
We work with individuals, legal entities, individual entrepreneurs, government and municipal authorities, foreign customers, etc.).
Consultation
Fill the form and we will contact you within 15 minutes
Stages of service provision
Stage #1 (BEFORE contract conclusion):
If the customer wants only field boundaries:

Check the archives of remote sensing data (both commercial and free);
Clarify the need for using retrospective data (including identifying areas where agricultural work was previously conducted);
Agree on the method (by default, unsupervised classification using standard pseudo-colors);
Agree on the requirements for the final data (including the coordinate system).

If the customer wants to fill in the attribute table, then in addition to the points described above:

Agree on the list of attributes, considering the information that the customer is willing to provide;
Agree on the remote sensing data that will be used for this purpose;
Agree on the methods by which attributes will be assigned (e.g., averaging index values for the field or selecting median values, etc.);

Final determination of labor and material costs, agreement on delivery dates and cost.
RESULT: Signed contract
Stage #2 (Contract Execution):
Order of contract execution
For option-1:
Receive 100% advance payment
Order satellite imagery materials
Incoming control of remote sensing data
Synthesis of standard pseudo-colors
Perform classification
Create a vector layer
Data export to various coordinate systems and projections
For option-2:
Receive 100% advance payment
Order satellite imagery materials
Incoming control of remote sensing data
Synthesis of standard pseudo-colors
Perform classification
Create a vector layer
Synthesis of auxiliary layers for determining previously agreed attributes
Fill in the attribute table
Data export to various coordinate systems and projections
RESULT: Vector file (shp, kml, GeoJSON) containing field boundaries; explanatory note
The result of the provision of services
The customer receives a vector file with land parcel boundaries for their area of interest. Vector formats include ArcGIS SHP, Google KML, and GeoJSON.
Attribute information can be provided separately as an Excel file or as attribute information within the shapefile.
Processing of multispectral images allows the generation of maps for various biomass indices (NDVI, NDWI, GNDVI, ENVI, PVI, WDVI, DVI, LAI, etc.), which are used for analyzing agricultural lands with the following capabilities:
Assess the vegetation intensity of agricultural crops (Normalized Difference Vegetation Index, NDVI);
Forecast crop yields for agricultural crops, including for future crop sales to traders or to reduce costs for future crop insurance;
Check crop density;
Evaluate crop germination rates;
Conduct ecological monitoring of agricultural lands;
Calculate soil moisture (NDWI) and determine the content of micro and macroelements in the soil;
Determine biomass growth;
Detect infected areas, types of infection, and pests;
Assess chlorophyll content, degree of aging, and plant stress levels.
Initial Requirements
Accurate geographic coordinates of the object in the required coordinate system.
Attribute information in Excel or shapefile format.
If it is not possible to provide the specified information, please provide details of the intended use of the remote sensing data, and the specialists of GEO Innoter will analyze the requirements and propose an optimal solution to the problem.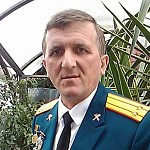 The material was checked by an expert
Zazulyak Evgeny Leonidovich
Engineer, 28 years of experience, Education - Moscow Topographic Polytechnic Technical School, St. Petersburg Higher Military Topographic Command School named after Army General A.I. Antonov, Military Engineering University named after V.V. Kuibyshev. Kuibyshev Military Engineering University.